How We Clean Your Office for Maximum Efficiency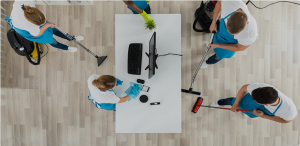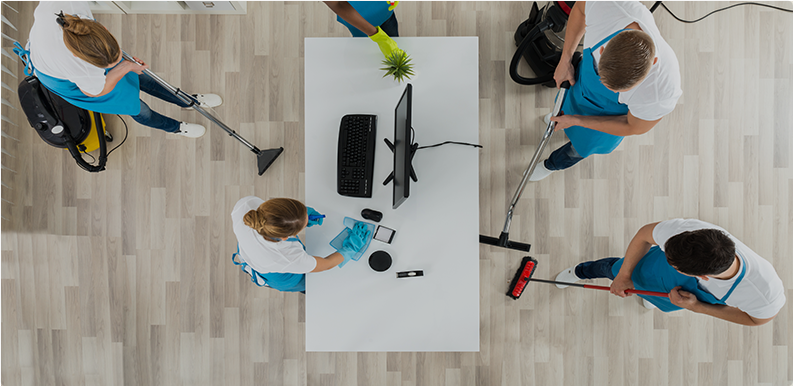 At All Bright Janitorial Services, New Hampshire's finest professional commercial cleaning service, we provide comprehensive office cleaning for businesses of every size. Typically, we work overnight so we won't disturb your employees as they perform their jobs.
Ours is a full-service commercial cleaning and janitorial service, meaning that we are trained to clean everything from standard offices to schools, medical offices, hospitals, manufacturing facilities, and more.
From the tiniest office to our biggest institutional clients, we provide the same high level of quality cleaning services our customers expect.
Commercial Cleaning New Hampshire — How We Clean
If everything goes according to plan, your staff will never even know we were there. Yet they will always benefit from our services by having a clean, safe, and fully sanitized workplace in which to work.
While your staff is away, our team of highly skilled, professional cleaners will clean everything within your business, including cleaning and vacuuming office chairs, sweeping and mopping floors, sanitizing telephones, dusting ledges and sills, and sanitizing water fountains.
We also will thoroughly clean the most potentially dangerous areas of your workspace, including the washrooms and break areas, where germs and bacteria are most likely to spread if not controlled.
Commercial Cleaning New Hampshire — A Perfect Work Environment
When your team returns to work in the morning, we want them to find a pristine, perfect work environment that has been thoroughly sanitized for their protection.
We're not satisfied until your workers have the kind of safe, secure, and perfectly cleaned workspace that encourages them to work their hardest and do their best.
Contact us today for more information about our services and to schedule your free estimate. At All Bright Janitorial Services, we have many loyal clients throughout New Hampshire and we would love to include you on that list.