Cleaning Banks and Financial Institutions Requires Special Skills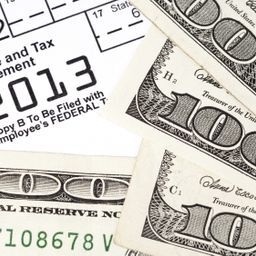 In order to maintain the best possible reputation with their customers, banks and other institutions need to be spotless. When people walk through their doors, they expect to see sparkling clean floors, neat and orderly public areas, and organized and efficient teller's cages.
All Bright Janitorial Services provides the kind of expertise and experience that banks in New Hampshire have come to rely on. Keeping banks and financial institutions looking their best isn't just the goal, it's the objective we meet and exceed on a daily basis.
New Hampshire Commercial Cleaning — Bank Cleaning Priorities
Banks are both alike and different from traditional office spaces. Their unique combination of public and private areas offers challenges not found in the same sized commercial properties in other industries.
Our top-quality cleaning strategies begin at the most important place in any bank: The front door. This is where prospective customers will first encounter the bank and first impressions are the most important.
Our professional cleaning crew ensures that the front doors, the front lobby, and the entire entryway of our banking clients are thoroughly cleaned and left shimmering and spotless.
New Hampshire Commercial Cleaning — Seamless Cleaning
This same commitment to cleaning excellence is followed through to all other areas of the facility, from the check writing counter tops to the offices, lobbies, waiting areas, and break rooms.
We clean and maintain every type of floor surface, from hardwood to marble to carpets. We clean and sanitize office areas, including disinfecting phones, FAX machines, and other commonly used office equipment that can carry germs and bacteria.
We also give special attention to bathrooms, which also play an important role in either building or damaging a bank's reputation among its customers.
If you are interested in having All Bright Janitorial Services provide commercial cleaning services for your bank or financial institution in New Hampshire, call us today so we can schedule an appointment.