How to Hire the Best Commercial Cleaning Services in Boston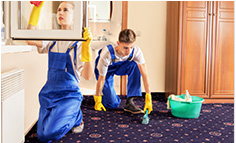 When it comes to commercial cleaning services Boston businesses have a lot of options.
There are the huge companies that provide services to thousands of different clients scattered over hundreds of miles throughout the metropolitan area. Then there are the smaller, private crews that service just one or two businesses.
Which is better? It depends on what your company's need are.
Commercial Cleaning Services Boston — Size Matters
When you hire a gigantic, national or even multinational cleaning company, it's easy to get lost in the shuffle. When your business is only one of hundreds or thousands that the megacorp services, it's hard to get the personalized service that you expect.
And when you have an issue or complaint, it's often nearly impossible to get somebody to listen to you. Instead, you may find yourself having to live with the problem for months before anybody gets around to correcting it.
Commercial Cleaning Services Boston — Paying Attention to Your Business Needs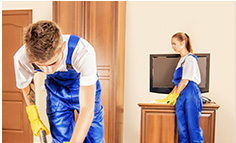 All Bright Janitorial Services is a local, privately owned business that works with a limited number of companies. We keep our roster small because we want to provide our customers with the kind of attention to detail and one-on-one service that they deserve.
At All Bright, we genuinely listen to our clients each and every day. This allows us to respond quickly whenever there is an issue or a concern. Our highly trained, professional cleaning crews work to exceed our customers' highest expectations, not just barely meet the lowest minimum standard.
Commercial Cleaning Services Boston — Pick Up the Phone and Call Us Today
If you're tired of being just another client of your huge business cleaning company, it's time to make a change. Let All Bright Janitorial Service give you the attention your business deserves.
Our business customers in Boston and throughout New England can attest that we strive to give you our very best.