All Bright Janitorial Services to the Rescue!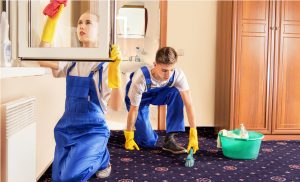 The people who clean your business may be behind the scenes, but they play an important role in the success of your organization.
Whether you run an office, a retail store, a manufacturing facility, or some other type of commercial enterprise, the way your business looks each morning is important. It matters to the people who work there. And it is especially important to your customers or clients.
So if your janitorial service is doing a bad job of keeping your business clean, if they are unreliable, or if you simply want more out of the cleaning service you currently have, you can't afford to keep going the way you have been.
Janitorial Service Boston — All Bright Janitorial Service
All Bright Janitorial Services may not be the biggest cleaning company in New England. But we are quickly earning our reputation as one of the best.
Our list of clients is growing every month and we now serve some of the biggest and most important companies in Boston and beyond.
Cleaning services are something you shouldn't have to worry about if you run a business. You need to be able to come into your business each morning and simply find it immaculate and ready to go. If that's not happening for your business right now, then you need to call All Bright Janitorial Service.
Janitorial Service Boston — Be Proactive, Not Reactive
When your cleaning service is dropping the ball, you can usually tell. You don't have to wait for complaints from employees or comments from clients or customers to know that you need to make a change.
Don't waste another minute living with an underperforming cleaning service or making excuses for a job done poorly. Call All Bright Janitorial Service and find out how your business can get the thorough, comprehensive, and affordable cleaning services you deserve.