Three Types of Prioritized Commercial Cleaning Tasks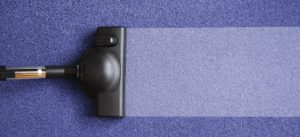 Keeping commercial spaces clean requires careful planning. Various tasks need to be coordinated so that offices, retail stores, and even manufacturing and warehouse facilities are always maintained in optimal condition.
There are some tasks that need to be performed daily, while others should be done weekly. Still other kinds of jobs can be done bi-weekly, or even monthly or semi-annually in order to keep a commercial space looking its best.
Commercial Cleaning Services Boston — Everyday Jobs
Jobs that need to be done every day include such things as emptying trash, cleaning floors and carpets, and straightening up desks and public areas. In busy offices and other commercial businesses, if tasks like removing garbage and polishing floors aren't done daily, public and private spaces can quickly become dirty, giving a bad impression to both visitors and employees.
If an office is not super busy and the cleaning service comes only once or twice per week, then these tasks can be done by the cleaning service and supplemented by the regular employees — for example when a trash can is overflowing.
Commercial Cleaning Services Boston — Less Frequent Tasks
Some cleaning tasks don't have to be done every day, but still need to be performed according to a regular schedule. Examples can include polishing marble, waxing floors, and cleaning windows.
The frequency of these tasks will depend on a number of factors, including weather, traffic, and how often your commercial cleaning company services your business.
If there are additional cleaning jobs that you would like to add to your regularly scheduled service, simply let the cleaning professionals at All Bright Janitorial Service know and we can accommodate anything you would like. Our friendly, helpful, and experienced cleaners can keep your commercial space looking its best with the daily, weekly, monthly cleaning tasks you need most.