It's Time for Spring Cleaning!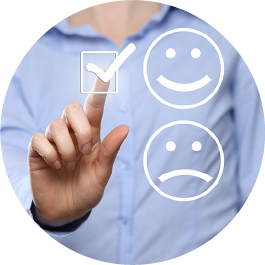 In many parts of the country, it may not seem like it's springtime despite what the calendar says. This winter, New England has been hit by wave after wave or winter storms, clogging roads, chilling the air, and generally making life miserable for most people.
There is no question: It's been a particularly rough winter in New England. But don't worry. It won't be long before the temperatures finally rise for good, the last remaining snow cover melts, and Spring finally comes to our region for good.
Cleaning Services Boston — Get Ready for Spring
When Spring finally does arrive, it's time for renewal and new life. It's also time for the annual spring cleaning.
Spring cleaning is actually an ancient tradition. People have been throwing open the doors and windows of their home and businesses each spring for a deep, thorough scrubbing and airing out. But while it may have its roots in the past, deep spring cleaning of your office or business has as many benefits today as it ever did.
Getting rid of all the accumulated dirt, grime, and dust that has built up over New England's long cold winter not only makes your business look neater and tidier but creates a sense of renewal and new life.
Cleaning Services Boston — Here Comes Summer
It may not seem like it now, but believe it or not summer in New England is right around the corner. So the time for the annual spring cleaning of your business is right now — before the busy summer season is in full swing.
All Bright Janitorial Services can provide the deep spring cleaning your business needs to shake off the long, cold winter and get your business ready for a productive, profitable summer.
So never mind the weather, schedule your annual spring cleaning with the professional, experienced cleaning experts at All Bright Janitorial Services today!