Why You Should NEVER Be Your Own Janitorial Service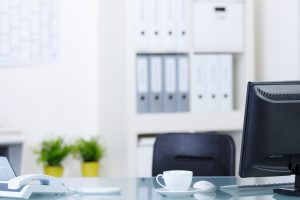 New business owners need to keep expenses down wherever possible. Because there is so much overhead associated with launching a new business, cutting corners in places like office supplies, utilities, and even labor can mean the difference between profitability and disaster.
But if there's one area where you should never cut corners it's commercial cleaning services. While it may be tempting to eliminate this line item when you are first starting out, it almost never works out the way new business owners think.
Commercial Cleaning Services Boston —  DIY Doesn't Work
There are a lot of duties new business owners can do themselves, but commercial cleaning usually isn't one of them. The primary reason is that you need to focus 100 percent of your attention on launching a successful business. The last thing you need is to stick around after the workday is done and clean your office, warehouse, or business.
The second reason has to do with your reputation. Let's face it: Unless you are a commercial cleaning business, you aren't going to be able to do as good a job as the professionals. So when customers, clients, or vendors walk into your business and see an environment that you tried to keep clean on your own, they may be less than impressed.
Commercial Cleaning Services Boston — Don't Scrimp on the Cleaning Service
The public's perception of your business relies on people having a positive impression when they first walk through your doors. So hiring a professional commercial cleaner to keep your new business looking impressive needs to be a top priority.
Don't make the mistake so many new business owners make in thinking that you can save a few bucks by not hiring a commercial cleaning service. While the decision may be well-intentioned, it usually backfires.
Your business needs to dress for success. Let the professionals at All Bright Janitorial Service keep your business looking its most impressive.