Plan for Pre- and Post-Holiday Party Cleaning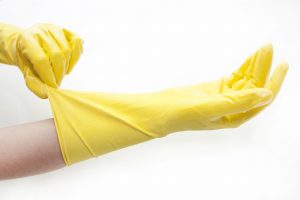 Holiday office parties can be great opportunities for coworkers to relax, have fun, and get into the holiday spirit as a community. They can also create a terrible mess.
The last thing you want is for an important client to visit your office the morning after your annual holiday office party to find an avalanche of debris left over from the previous night's celebrations. That's why it's important to let your cleaning company know in advance of your holiday party plans.
Janitorial Services Boston – Preparing for the Party
Holiday parties are meant to be fun. Your office party will be even more enjoyable if your cleaning company gives your workspace the care and attention it deserves before your holiday party even begins. A clean slate can help set the stage for a more successful event.
Then, once your party is over, your cleaning crew can come in and give your office a deep cleaning so that when you open your doors the next business day everything is fresh, clean and ready to go.
Janitorial Services Boston – Friday the Best Party Day
If you really want to make sure your business looks its best when its time to reopen after your holiday party, plan your celebration for a Friday. That gives most businesses two full days to get back in shape.
Another option is to hold your holiday party off-site. But that requires an additional expenditure for rental space, which many companies don't have in their budget.
To make the most of this year's holiday party, plan ahead. Let your cleaning company know about it in advance so they can take steps to prepare for before and after the party. And schedule your party on a Friday so there is more time to clean.
Remember: Being smart about planning your holiday office party is just good business.