Businesses Need Spring Cleaning Too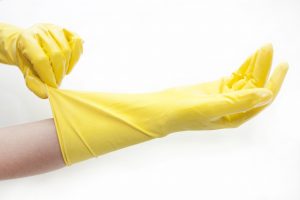 In most places, it's been a long, cold winter. But the annual signs of spring are finally appearing.
Baseball teams are reporting to spring training. Heavy coats are being returned to the back of the closet. And people everywhere are getting ready to throw open their window, replace storm windows with screens, and get ready for another season of warm temperatures and sunshine.
For most homeowners, spring is the time for deep cleaning of their houses. All the built-up stains, smells, and dirt of winter are swept out and replaced with fresh air, sparkling surfaces, and new beginnings.
Cleaning Services Boston — Spring Cleaning for Businesses
Businesses can use spring cleaning as well. Just like homes, many offices, warehouses, and other workplaces have been pent up during the cold months, accumulating dirt, dust, and debris. A deep spring cleaning can clear away the last ravages of winter and get your business ready for a productive, profitable spring.
Perhaps there are some deep cleaning projects you have been planning but haven't been able to perform due to the weather. Or maybe you simply want to refresh your workspace so people can be more productive and efficient.
Cleaning Services Boston — Simply the Best
All Bright Janitorial Services can help. We have been proudly serving New England's biggest and most successful businesses for years. Now it's your turn.
Whether you need a one-time deep cleaning, have a special cleanup project, or are in need of regularly scheduled cleaning of your business, our experienced, professional commercial cleaners have the skills you need to transform your business space for spring.
Spring cleaning isn't just for homes, apartments, and condos. Businesses can benefit from throwing open their windows and doors and clearing out the last vestiges of winter. This year, let All Bright Janitorial Services be your New England spring cleaning connection!